Simplify your manufacturing label management with AbeTech's PowerPrint Solution. With today's standards inefficiencies are no longer acceptable. Eliminating headaches like errors, duplicates, and wasted money will help maximize your workflow.
Our PowerPrint Labeling Infographic will outline operational results as well as financial results observed after implementing AbeTech's PowerPrint solution.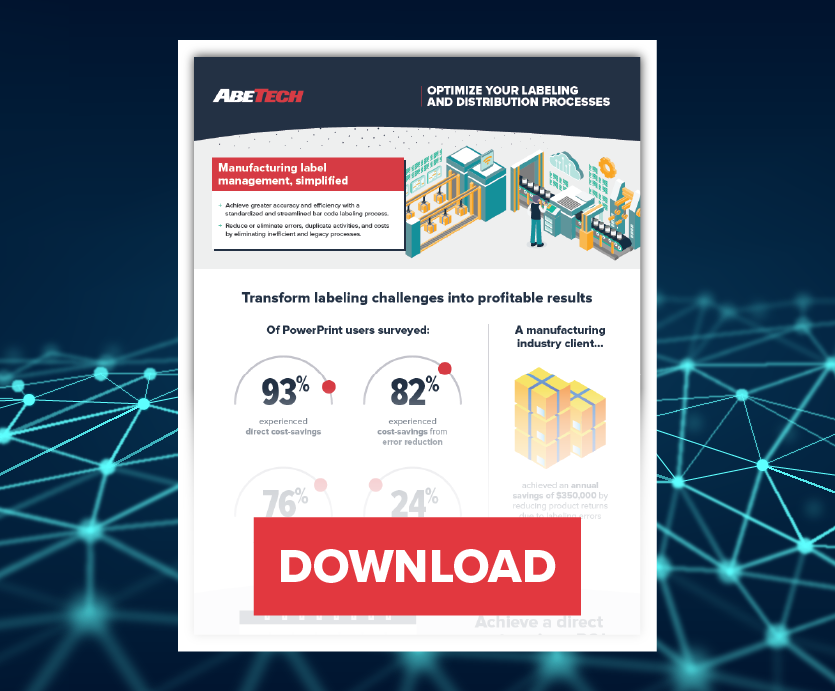 Download the infographic here.
To learn more about RFID and Intelligent Edge solutions, get answers to your questions, and find out if this solution is the right fit for your business, contact an AbeTech Solution Expert today!