Labeling, inspection, gauging, and identification are crucial steps in the manufacturing process for creating great products. Using effective and efficient solutions in these steps is just as important as the product they help create.

Our AbeTech Automated Labeling Inspection Quality Control Infographic will inform you of the importance of each of these steps.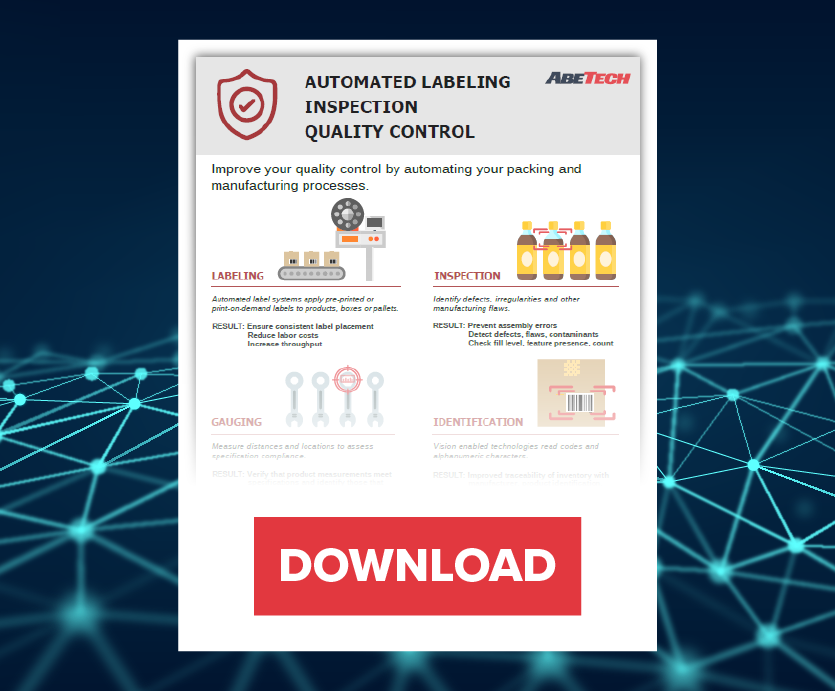 Download Infographic here.

To learn more about RFID and Intelligent Edge solutions, get answers to your questions, and find out if this solution is the right fit for your business, contact an AbeTech Solution Expert today!