When it comes to labeling in your business operation, choosing the correct label can be a hassle. There are many different variables to consider, like the material, application, quantity, and finish. Luckily for you, Our AbeTech Labeling Experts have you covered. We know all the right questions to ask before providing you with the optimal label for your workflows.

Our quote to label infographic lists the variables that we will ask about when quoting your business's labeling needs.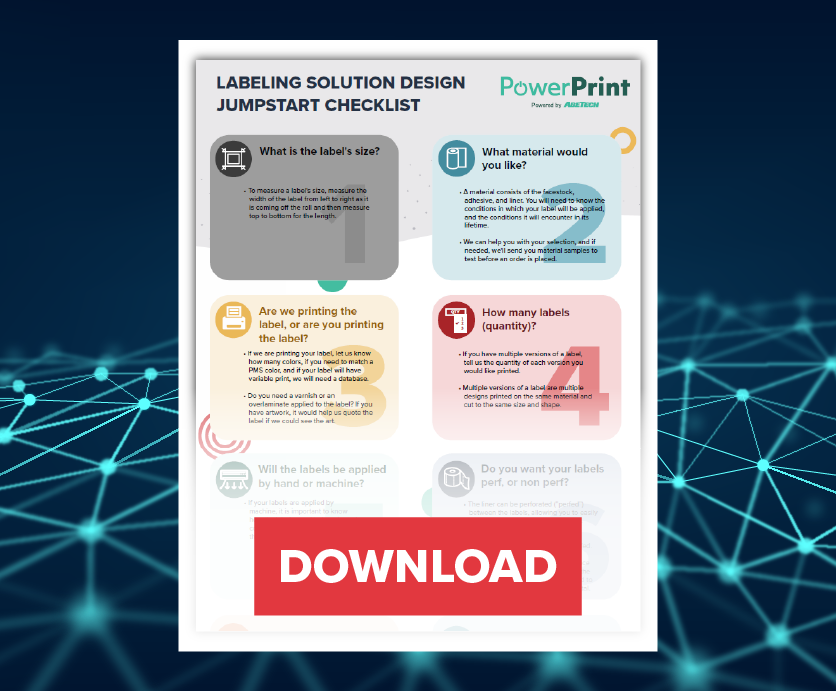 Download Infographic here

To learn more about RFID and Intelligent Edge solutions, get answers to your questions, and find out if this solution is the right fit for your business, contact an AbeTech Solution Expert today!