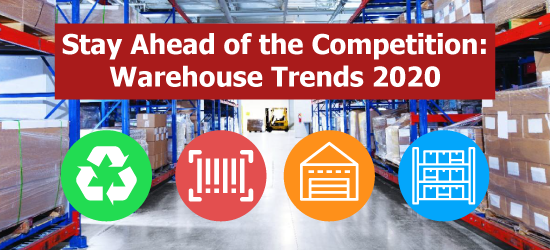 Zebra Technologies has completed a survey of the warehousing marketplace. IT and operations professionals in the following market segments responded to the survey:
manufacturing

retail

transportation

wholesale
The survey compared where each company's operations were in 2015 and where they planned to be by 2020. If you're in charge of a warehouse operation, listen up! These trends will define who is leading the way and who is playing catch up as we head toward 2020.
Automate and digitize your inventory management
Smart warehouses are moving towards digital inventory management and away from pen and paper methods.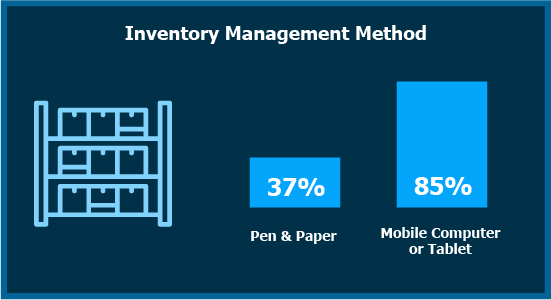 This stat may not surprise you, but by 2020 will you have the inventory management hardware and software necessary to stay competitive? To increase efficiency and productivity, warehouse workers should have instant access to their WMS on mobile computers, tablets and handheld devices.
Increase visibility and traceability to meet customer demand and regulatory mandates
When your customer has a demand, you must meet that demand first to stay ahead of your competitors. Many of your customers will require bar codes, advanced ship notice and RFID on inbound items by 2020.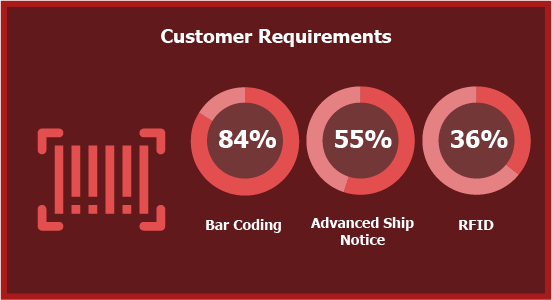 AbeTech has been helping companies implement and manage their visibility and traceability with creative, custom solutions for over 25 years. We will work with your specific applications to make sure your customers' demands are met.
Save costs and the environment by going green
The smart warehouse of 2020 will be green. Survey results show plans to reduce or recycle packaging materials used during shipping and plans to buy high-efficiency equipment that uses less energy.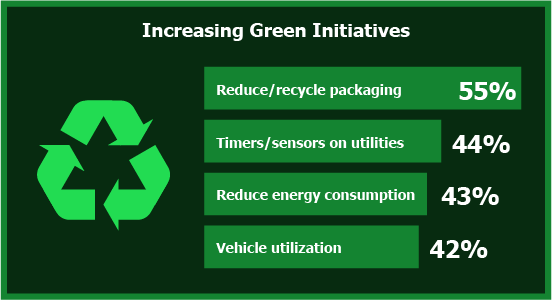 Not only does reducing your environmental impact help protect our home for future generations, it can also lead to reduced packaging costs and sometimes even governmental subsidies.
Standardize your processes, hardware and software as you scale
One of the biggest, stand-out results of the survey was that 84% of warehouse decision makers plan to increase the number of warehouses in their operations.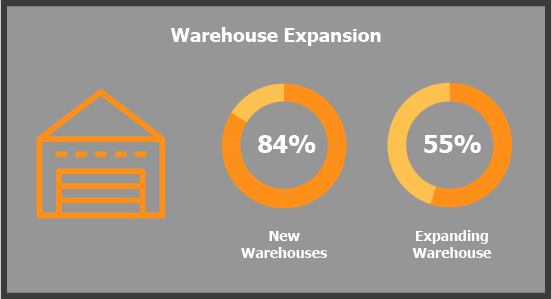 The more you scale, the more important standardization of processes, hardware and software becomes. At AbeTech we are experts in everything related to warehouse data collection. We won't just sell you hardware you need to stay competitive, we will give you guidance and support that will take you the extra mile.
Are you ready for the smart warehouse revolution?
Reach out to AbeTech today and we can show you how we have smoothed the transition to a smart warehouse for hundreds of clients and top Fortune 500 companies.