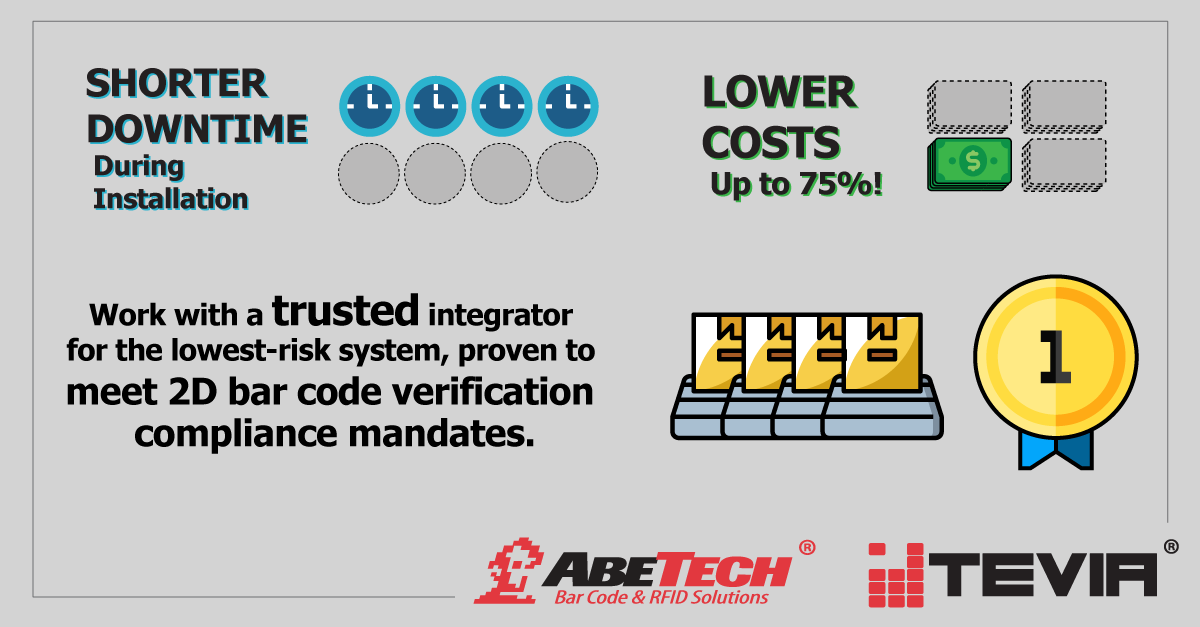 Manufacturers trust AbeTech with their 2D bar code verification requirements because we get the job done faster and for less cost. Making sure your bar codes and labels are correctly verified before they leave your warehouse means you can accurately track product at any point in the supply chain— from processing to packaging to distribution.

Check out the infographic below to learn more: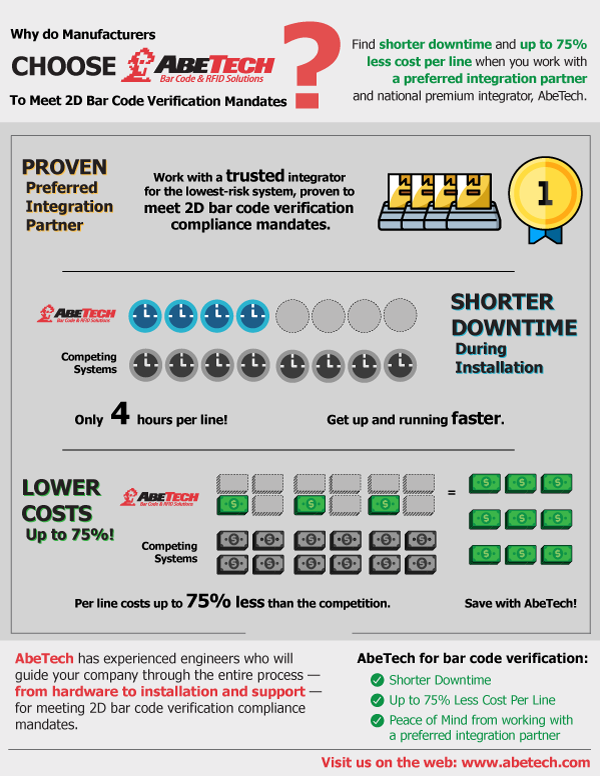 Protect the safety and quality of your manufactured products with a 2D bar code verification system including a Tevia Auto ID Controller and compatible bar code reader or vision system from AbeTech.

Leave us a note today to get started.