Get visibility into parts and materials at each stage in your processes, so you can make sound decisions downstream and increase your throughput. RFID solutions are here so you can become as efficient as possible.

Our RFID Work In Process infographic will help you understand what RFID is and the areas you should be using it in.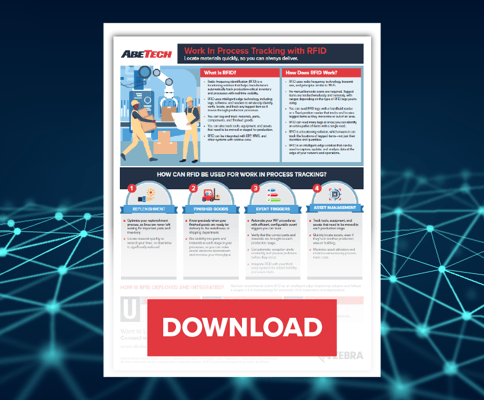 Download Infographic here

To learn more about RFID and Intelligent Edge solutions, get answers to your questions, and find out if this solution is the right fit for your business, contact an AbeTech Solution Expert today!