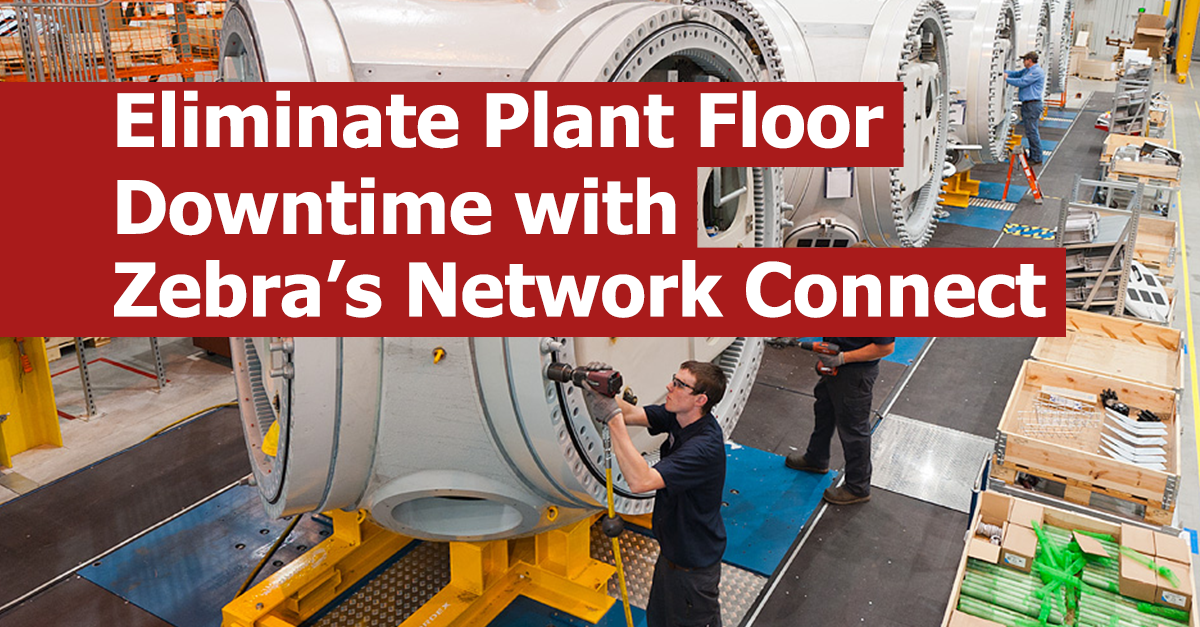 "On time, every time" is a motto every plant floor manager strives to achieve.

Even with the best intentions, unplanned downtime is still a reality for many businesses. It can cost them thousands of dollars per minute. This is why it's important to take every opportunity to eliminate potential points of failure on the plant floor.

One way to do it is by eliminating the need for third-party converter boxes when connecting barcode scanners and printers to the programmable logic controller (PLC), such as Allen-Bradley PLCs.

Scanners and printers play essential roles in traceability, quality assurance, and tracking products throughout the plant floor. But third-party converter boxes and related equipment create a potential point of failure that can bring your printing and scanning operations and your critical production processes to a halt.

Fortunately, our partners at Zebra Technologies have introduced a new approach to scanner and printer connectivity that no longer requires third-party hardware.

Zebra's Network Connect

Zebra's solution, called Network Connect, supports EtherNet/IP and allows Zebra Link-OS printers and 3600 Series ultra-rugged barcode scanners to connect directly to the PLC system via EtherNet/IP.

Network Connect not only eliminates a potential failure point and reduces downtime risk, but it creates a more secure data capture environment by removing network vulnerabilities introduced by converter boxes.

Network Connect also simplifies connectivity by accommodating popular Industrial Ethernet protocols. Thus, programmers don't have to spend time making complex conversion systems work. They can seamlessly integrate Network Connect and barcode scanners and printers with PLCs and instantly remove errors and obstacles that can occur with an extra layer of third-party equipment.

At AbeTech, we've played a key role in Zebra's groundbreaking innovation by becoming one of the first Zebra partners to be certified to install and support Network Connect devices.

Manage line control and product/label verification with Network Connect

We're helping companies use Network Connect to simplify, secure and streamline their hardware connectivity by pairing it with Zebra barcode scanners and printers as well as our Tevia™ Auto ID Controller.

The Tevia detects missing scans, displays the master barcode and last barcode read, and provides counts of matching barcodes, incorrect barcodes, no-reads and errors. It supports EtherNet/IP as well as legacy IP communication protocols, so you can be sure your hardware will be supported.

If you haven't explored Network Connect and the latest Zebra barcoding and scanning technologies, call AbeTech now at 888.682.3113 or email us to learn more and request a free consultation.