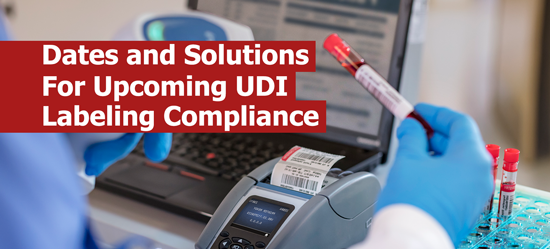 Soon the medical device industry will be facing the final two deadlines for the FDA's new regulations requiring a unique device identifier (UDI) on most devices and related labels and packaging.
Upcoming dates to remember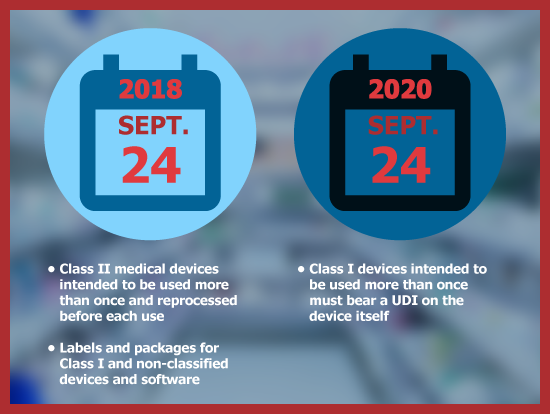 On September 24, 2018, a UDI must be used as a permanent marking directly on Class II medical devices intended to be used more than once and reprocessed before each use.

In addition, labels and packages for Class I and non-classified devices and software must bear a UDI as well.

On September 24, 2020, Class I devices intended to be used more than once must bear a UDI on the device itself.

If you're a manufacturer or producer of labels and packages for these covered devices, you'll need to be compliant to sell in the US market. This means you'll need reliable labeling supplies to label your products and packaging and ensure your labels are readable and scannable throughout your products' safe and appropriate use and disposal.

At AbeTech, we can help you develop a UDI labeling solution or improve your current labeling reliability and performance.

One of the ways we do this, is with the help of our partner Zebra Technologies. Zebra's UDI labels are the among the industry's best thermal labels for medical device applications for several key reasons:
Zebra's label production is ISO 9001:2008 certified and uses consistent processes and materials while never making substitutions. Because of this commitment, you know you're always getting the precise label of the utmost quality for your requirements.

All Zebra UDI labels are extensively pre-tested for print quality, chemical resistance, adhesive strength, and printer wear. Zebra labels are also UL 969 and IEC 60601-1 certified.

Zebra is one of the largest thermal label converters in North America and uses inks, varnishes, tooling, equipment, and inspection techniques specifically suited for the special requirements of thermal materials.
Need help choosing the right UDI labels for your compliance requirements?
Get a professional consultation and recommendation from our UDI labeling experts. Call AbeTech at 1.888.682.3113 or email us now.