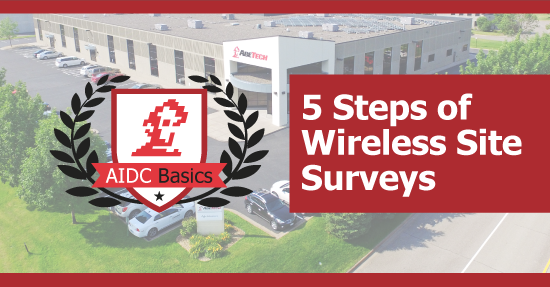 If you're not getting the speed or reliability from your wireless network you need to be successful, what do you do to fix it? Call AbeTech for a wireless site survey, of course!

These 5 steps will get you on the road to a faster, more reliable and more secure network in your office or warehouse.
Wireless site survey from AbeTech
1.) Preliminary phone call
First we will outline the basic layout of your location and processes.
Then we discuss how you use your network and what devices are you using to access your network.
2.) AbeTech generates a design plan
From the information in the phone call, AbeTech will lay out a detailed map of your facilities and use that to plan access point locations.
This plan is based on your operations and unique needs.
3.) On-site evaluation
Our engineers will set up wireless access points in your production environment.
We will test multiple locations for signal strength and/or interference from surrounding networks to find the best location.
4.) Wireless infrastructure installation
You can choose your own cable provider to install the hardware.
Or AbeTech will provide installation from our network of trusted providers.
5.) Final visit on-site to verify the work
AbeTech comes on-site to inspect and test your network.
Once this is complete, our engineers can provide a warranty on the connection.
AbeTech's experienced in-house engineers will help you get started
If your network speeds could use a boost, we can help. Our certified network engineers have installed and supported wireless networks in a variety of verticals. Reach out to AbeTech today to get started.